Lectionary Calendar
Tuesday, December 5th, 2023
the First Week of Advent
Bible Encyclopedias
Cyclopedia of Biblical, Theological and Ecclesiastical Literature
Browse by letter: H
Ha-Ammonai
Ha-Araloth
Haab, Philip Heinrich
Haag (Hague) Apologetical Society
Haag, Georg Friedrich
Haak, Theodore
Haan, Carolus de
Haar
Haas, Carl
Haas, Carl Franz Lubert
Haas, Gerardus de D.D.
Haas, Nikolaus
Habadim
Habaiah
Habakkuk
Habakkuk (2)
Habakkuk, Book of
Habaziniah
Habbacuc
Habdalah
Habergeon
Haberkorn, Peter
Haberlin, Georg Heinrich
Habert, Isaac
Habert, Louis
Habesh
Habibus
Habichhorst, Andreas Daniel
Habington, William
Habit
Habitacle
Habitation
Habits
Habor
Haccerem
Hachaliah
Hachilah
Hachilah, Hill of
Hachmoni
Hachmonite
Hacke, Nicholas P., D.D.
Hacker, Joachim Bernhard Nikolaus
Hacker, Johann Georg August
Hacket, John
Hackett, Horatio Balch, D.D., LL.D.
Hackett, Thomas, D.D.
Hackley, Charles W.D.D.
Hackluit
Hackspan, Theodor
Hadad
Hadad-Ezer
Hadad-Rimmon
Hadar
Hadarezer
Hadarniel
Hadas
Hadashah
Hadassah
Hadassi, Jehuda
Hadattah
Haddah
Haddock, Chas. B., D.D.
Hadelin (Lat. Hadalinus), Saint
Hadeloga (or Adaloga), Saint
Hades
Hadid
Hadid (2)
Hadith
Hadj
Hadlai
Hadoram
Hadrach
Hadria
Hadrian
Hadrian, Pope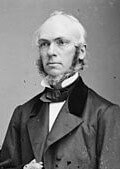 John McClintock & James Strong
Welcome to the 'Cyclopedia of Biblical, Theological and Ecclesiastical Literature', one of the encyclopedias resources FREELY available on StudyLight.org!
Containing 49,814 entries cross-referenced and cross-linked to other resources on StudyLight.org, this resource can be classified as a required reference book for any good study library.
The Cyclopaedia of Biblical, Theological and Ecclesiastical Literature is a reference work of ten volumes and two supplements published in the 19th century, co-authored by John McClintock, academic and minister, and Dr. James Strong, professor of exegetical theology.
All scripture references and reference to other entries within the text have been linked. To use this resource to it's full potential, follow all the links presented within the text of the entry you are reading.
StudyLight relies on cutting-edge technology to enhance your experience through our 'AutoSuggest' feature. To activate this feature you must be using: Apple Safari, Google Chrome, Firefox, Opera and Microsoft Edge or a more recent version of any of these. This feature allows you to start typing your query in the search box. Beginning with the second letter typed, our system will display a drop-down list of suggestions that are found in this resource. Click an entry displayed in the drop-down box and then the 'find' button to view that entry.
If you find a link that doesn't work correctly, please use our convenient contact form. Please tell us the reference work title, entry title and/or number (this can be found in the address line), and a brief description of the error found. We will review and make corrections where needed.
You can also use this form if you have any suggestions about how to improve the usability of this resource.