Lectionary Calendar
Sunday, December 10th, 2023
the Second Week of Advent
Attention!
For 10¢ a day you can enjoy StudyLight.org ads
free while helping to build churches and support pastors in Uganda.
Click here to learn more!
Bible Encyclopedias
Cyclopedia of Biblical, Theological and Ecclesiastical Literature
Browse by letter: I
I.H.S.
I.N.R.J.
Iacchagogi
Iaian Version of the Scriptures
Ialdabaoth
Iamblichus
Ibarra, Joaquin
Ibas
Ibbetson, James, D.D.
Ibbot Benjamin, D.D.
Iberians
Ibex
Ibhar
Ibhar (or Ebur, Lat. Tberius), Bishop
Ibis
Ibleam
Ibleam (2)
Ibn-Aknin, Joseph ben-Juhudah
Ibn-al-Athir
Ibn-Amid
Ibn-Balaam, Jehudah
Ibn-Baruch, Baruch
Ibn-Caspi or Caspe, Joseph ben-Abba Mari
Ibn-Chajim, Aaron
Ibn-Darnan, Saadia ben-Maimon
Ibn-Daud
Ibn-Djanah
Ibn-Ezra
Ibn-Ganach, Abulwalid Merwan or Jonah Djanah
Ibn-Gebirol or Gabirol, Salomon ben-Jehrdah
Ibn-Giath, Isaac ben-Juhudah
Ibn-Gikatilla
Ibn-Jachja, David
Ibn-Jachja, Gedalja
Ibn-Jachja, Joseph B.-David
Ibn-Jaish, Baruch
Ibn-Kastor
Ibn-Koreish, Jehudah
Ibn-Latifor Allatif, Isaac ben-Abraham
Ibn-Librat
Ibn-Sabba
Ibn-Saktar
Ibn-Sargado, Aaron
Ibn-Saruk
Ibn-Shem-Tob
Ibn-Shoeib, Joel
Ibn-Sitta
Ibn-Thofeil
Ibn-Tibbon, Jehudah ben-Saul
Ibn-Tibbon, Samuel
Ibn-Tumart, Abdullah
Ibn-Wakkar
Ibneiah
Ibnijah
Ibo Version of the Scriptures
Ibri
Ibum
Ibzan
Icard, Charles
Ice
Iceland
Icelandic Version of the Scriptures
Ichabod
Icheri
Ichthys
Iconium
Iconoclasm, or Image-Breaking
Iconoclasts
Iconodulists
Iconography
Iconolatry
Iconomachy
Icoxis
Ida
Idacius of Lamego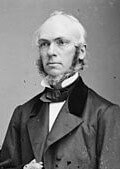 John McClintock & James Strong
Welcome to the 'Cyclopedia of Biblical, Theological and Ecclesiastical Literature', one of the encyclopedias resources FREELY available on StudyLight.org!
Containing 49,814 entries cross-referenced and cross-linked to other resources on StudyLight.org, this resource can be classified as a required reference book for any good study library.
The Cyclopaedia of Biblical, Theological and Ecclesiastical Literature is a reference work of ten volumes and two supplements published in the 19th century, co-authored by John McClintock, academic and minister, and Dr. James Strong, professor of exegetical theology.
All scripture references and reference to other entries within the text have been linked. To use this resource to it's full potential, follow all the links presented within the text of the entry you are reading.
StudyLight relies on cutting-edge technology to enhance your experience through our 'AutoSuggest' feature. To activate this feature you must be using: Apple Safari, Google Chrome, Firefox, Opera and Microsoft Edge or a more recent version of any of these. This feature allows you to start typing your query in the search box. Beginning with the second letter typed, our system will display a drop-down list of suggestions that are found in this resource. Click an entry displayed in the drop-down box and then the 'find' button to view that entry.
If you find a link that doesn't work correctly, please use our convenient contact form. Please tell us the reference work title, entry title and/or number (this can be found in the address line), and a brief description of the error found. We will review and make corrections where needed.
You can also use this form if you have any suggestions about how to improve the usability of this resource.