Lectionary Calendar
Sunday, December 10th, 2023
the Second Week of Advent
Attention!
Partner with StudyLight.org as God uses us to make a difference for those displaced by Russia's war on Ukraine.
Click to donate today!
Bible Encyclopedias
Cyclopedia of Biblical, Theological and Ecclesiastical Literature
Browse by letter: B
Ba
Baader, Franz Xaver von
Baader, Johann Michael
Baader, Tobias
Baail-Berith
Baainah
Baal
Baal of Simeon
Baal- or -Baal
Baal-Berith
Baal-Gad
Baal-Gur
Baal-Hamon
Baal-Hamon. Lieut.
Baal-Hazor
Baal-Hermon
Baal-Meon
Baal-Peor
Baal-Perazim
Baal-Shalisha
Baal-Tamar
Baal-Tamar. Lieut.
Baal-Zebub
Baal-Zephon
Baalah
Baalakedah
Baalath
Baalbek
Baale
Baali
Baalim
Baalis
Baaltis
Baana
Baanes
Baanias
Baanites
Baara
Baaras
Baarsdorp, (or Baersdorp), Marinus Kornelius
Baaseiah
Baasha
Baau
Baaz, John
Bab
Bab, John
Baba
Baba Lalis
Baba, Gabriel
Babas
Babbit, Pierre Teller, D.D.
Babbitt, Amzi B.
Babbitt, Carlisle
Babcock, Cyrus Giles
Babcock, E.C.
Babcock, James
Babcock, Rufus, D.D.
Babcock, Samuel
Babcock, Samuel B., D.D.
Babe
Babek
Babel
Babel (Baruch)
Babenstuber, Ludwig
Baber, James
Babeur (or Baburen), Dirk
Babi
Babi (2)
Babi, or Babists
Babia
Babilos
Babin, Franqois
Babington, Gervase
Babmeus
Babolenus (Babolein), St.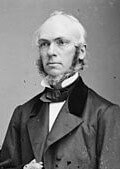 John McClintock & James Strong
Welcome to the 'Cyclopedia of Biblical, Theological and Ecclesiastical Literature', one of the encyclopedias resources FREELY available on StudyLight.org!
Containing 49,814 entries cross-referenced and cross-linked to other resources on StudyLight.org, this resource can be classified as a required reference book for any good study library.
The Cyclopaedia of Biblical, Theological and Ecclesiastical Literature is a reference work of ten volumes and two supplements published in the 19th century, co-authored by John McClintock, academic and minister, and Dr. James Strong, professor of exegetical theology.
All scripture references and reference to other entries within the text have been linked. To use this resource to it's full potential, follow all the links presented within the text of the entry you are reading.
StudyLight relies on cutting-edge technology to enhance your experience through our 'AutoSuggest' feature. To activate this feature you must be using: Apple Safari, Google Chrome, Firefox, Opera and Microsoft Edge or a more recent version of any of these. This feature allows you to start typing your query in the search box. Beginning with the second letter typed, our system will display a drop-down list of suggestions that are found in this resource. Click an entry displayed in the drop-down box and then the 'find' button to view that entry.
If you find a link that doesn't work correctly, please use our convenient contact form. Please tell us the reference work title, entry title and/or number (this can be found in the address line), and a brief description of the error found. We will review and make corrections where needed.
You can also use this form if you have any suggestions about how to improve the usability of this resource.