Bible Encyclopedias
Cyclopedia of Biblical, Theological and Ecclesiastical Literature
Browse by letter: V
Vadian
Vail, Stephen M., D.D.
Vaill, William Fowler
Vaillant, Wallerant
Vainglory
Vairagis
Vaiseshika
Vaishnavas
Vaishya
Vaison, Council of (Conciliun Vasense)
Vajezatha
Val, Andre Du
Valadon, Le Pere Zacharie
Valckenaer, Lodewijk Caspar
Valdes
Valdes, Don Juan (2) de Leal
Valdes, Don Lucas de
Valdes, Don Sebastian Llanos de
Valdo
Vale
Valence, Councils of (Concilia Valentina)
Valencia, Council of (Concilium Valentinum)
Valencia, Fray Matias de
Valencia, Jacobo Perez de
Valens
Valens (2)
Valentia
Valentia, Gregorio de
Valentin, Pierre
Valentine, George M.
Valentine, Jesse M.
Valentine, St.
Valentinian I, Roman Emperor
Valentinian II, Roman Emperor
Valentinian III, Roman Emperor
Valentinians
Valentinus, St.
Valentinus, the Gnostic, and the Valentinians
Valerian (Fully Publius Licinius Valerianus)
Valerian, St.
Valeriani, Domenico and Giuseppe
Valerio, Samuel
Valerius
Valerius, Augustinus
Valesians
Valesio, Francesco
Valesio, Giovanni Luigi
Valesius (Properly de Valois), Henry
Valette, Louis
Valhalla
Vali
Valiero, Agostino
Valla, Lorenzo
Valladier, Andre
Valladolid, Council of (Concilium Apud Vallemoletum or Vallum Oletum)
Vallarsi, Domenico
Valle, Andrea Della
Vallee (or Valee), Simon
Vallee, Geoffroi
Vallemont, Pierre Le Lorraine, Abbe de
Vallensis, Johannes
Vallensis, Theophilus
Vallet (or Valet), Guillaume
Vallette, William
Valley
Valley-Gate
Valliere, Louise, Duchesse de La
Vallischolares
Vallombrosa
Vallonia
Valois, Felix de
Valpuesta, Pedro
Valpy, Edward, D.D.
Valpy, Richard, D.D., F.r.s.
Vamana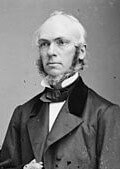 John McClintock & James Strong
Welcome to the 'Cyclopedia of Biblical, Theological and Ecclesiastical Literature', one of the encyclopedias resources FREELY available on StudyLight.org!
Containing 49,814 entries cross-referenced and cross-linked to other resources on StudyLight.org, this resource can be classified as a required reference book for any good study library.
The Cyclopaedia of Biblical, Theological and Ecclesiastical Literature is a reference work of ten volumes and two supplements published in the 19th century, co-authored by John McClintock, academic and minister, and Dr. James Strong, professor of exegetical theology.
All scripture references and reference to other entries within the text have been linked. To use this resource to it's full potential, follow all the links presented within the text of the entry you are reading.
StudyLight relies on cutting-edge technology to enhance your experience through our 'AutoSuggest' feature. To activate this feature you must be using: Apple Safari, Google Chrome, Firefox, Opera and Microsoft Edge or a more recent version of any of these. This feature allows you to start typing your query in the search box. Beginning with the second letter typed, our system will display a drop-down list of suggestions that are found in this resource. Click an entry displayed in the drop-down box and then the 'find' button to view that entry.
If you find a link that doesn't work correctly, please use our convenient contact form. Please tell us the reference work title, entry title and/or number (this can be found in the address line), and a brief description of the error found. We will review and make corrections where needed.
You can also use this form if you have any suggestions about how to improve the usability of this resource.