Lectionary Calendar
Sunday, October 1st, 2023
the Week of Proper 21 / Ordinary 26

Bible Encyclopedias
Cyclopedia of Biblical, Theological and Ecclesiastical Literature
Browse by letter: D
D.D. Albert Baldwin, D.D.
D.D. William Armstrong, D.D.
D.D.e, Orrin, D.D.
D.D.e, Richard Varick, D.D.
D.D.ell, William, D.D.
D.D.ridge, Philip, D.D.
Da Costa Isaac
Da Mula
Daah
Dabaiba
Dabareh
Dabaritta
Dabbasheth
Dabbasheth (2)
Dabbs, Richard
Dabentonne
Daberath
Daberath (2)
Daberna (Taberna, or Ferna), Giuseppe
Dabheog
Dabillon, Andre
Dabis
Dabius
Dablon, Claude
Dabney, John B., Ll.d.
Daboi
Dabonna
Dabrecog
Dabria
Dabud
Dace, John
Dach Simon
Dacherius
Dachery
Dachiarog
Dachonna
Dachsel, Georg Christoph
Dacianus (1)
Dacius, Saint
Dacobi
Dacrianus
Dact Li Idaei
Dactyliomancy
Dacunus
Dadas
Daddaeus
Daddi, Bernardo
Daddi, Cosimo
Dades
Dadfuchi
Dadgah
Dado
Dadswell, James
Dadu Panthis
Daedae Taengri
Daelman, Karel Ghislain
Daemon
Daemoniac
Daemonology of the Later Jews
Daes, James
Dafrosa
Dagaeus
Dagamundus
Dagamus
Dagan
Dagan (2)
Dagg, John L., D.D.
Daggal
Dagger
Daggett Herman
Daggett Naphtali, D.D.
Daggett, Levi, Jr.
Daggett, Oliver Ellsworth, D.D.
Dagila
Dagin, Francesco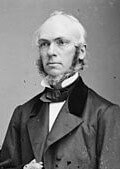 John McClintock & James Strong
Welcome to the 'Cyclopedia of Biblical, Theological and Ecclesiastical Literature', one of the encyclopedias resources FREELY available on StudyLight.org!
Containing 49,814 entries cross-referenced and cross-linked to other resources on StudyLight.org, this resource can be classified as a required reference book for any good study library.
The Cyclopaedia of Biblical, Theological and Ecclesiastical Literature is a reference work of ten volumes and two supplements published in the 19th century, co-authored by John McClintock, academic and minister, and Dr. James Strong, professor of exegetical theology.
All scripture references and reference to other entries within the text have been linked. To use this resource to it's full potential, follow all the links presented within the text of the entry you are reading.
StudyLight relies on cutting-edge technology to enhance your experience through our 'AutoSuggest' feature. To activate this feature you must be using: Apple Safari, Google Chrome, Firefox, Opera and Microsoft Edge or a more recent version of any of these. This feature allows you to start typing your query in the search box. Beginning with the second letter typed, our system will display a drop-down list of suggestions that are found in this resource. Click an entry displayed in the drop-down box and then the 'find' button to view that entry.
If you find a link that doesn't work correctly, please use our convenient contact form. Please tell us the reference work title, entry title and/or number (this can be found in the address line), and a brief description of the error found. We will review and make corrections where needed.
You can also use this form if you have any suggestions about how to improve the usability of this resource.