Lectionary Calendar
Sunday, October 1st, 2023
the Week of Proper 21 / Ordinary 26

Bible Encyclopedias
Cyclopedia of Biblical, Theological and Ecclesiastical Literature
Browse by letter: G
Ga-Mala
Gaab Johann Friedrich
Gaal
Gaash
Gaba
Gaba (2)
Gabael
Gabala
Gabara
Gabata (or Gabbatha)
Gabatha
Gabatha (2)
Gabbai
Gabbai, Isaac Ibn
Gabbai, Meir Ibn
Gabbatha
Gabdes
Gabe
Gabinius
Gabish
Gabler
Gabler Johann Philipp
Gabrias
Gabriel
Gabriel (Surnamed Severus)
Gabriel de Chinon
Gabriel Sionita
Gabriel, Festival of
Gabriel, St., Congregation of
Gabrielites
Gabrielli
Gabrielli, Giovanni Maria
Gabrielli, Giulio
Gabrino, Augustino
Gaches Raymond
Gack, Georg Christoph
Gad
GaD.D.n Chrtstopher Edwards, D.D.
GaD.D.n,. Christopher P., D.D.
Gadara
Gaddah
Gaddi
Gaddiel
Gader
Gadi
Gadite
Gadsby, William
Gaelic Version of the Scriptures
Gaetano, Antonio
Gaetano, Bonifacio
Gaetanus
Gaffarel Jacques
Gagarin,IVan S.
Gage, Thomas
Gage,william
Gagelin Francois Isidore
Gagliardi, Achille
Gagliardi, Paolo
Gagnatius
Gagnee (Gagni or Gaigny), Jean de
Gagnier Jean
Gaham
Gahan, William, D.D.
Gahar
Gaianitae
Gailer of Kaisersburg
Gaillard de Lonjumeau
Gaillard Jacques
Gaillard, Georg
Gailus, Cestius
Gain (de Montaignac), Francois de
Gaisford Thomas, D.D.
Gaius
Gaius Dr.
Gal Saint.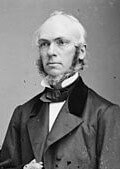 John McClintock & James Strong
Welcome to the 'Cyclopedia of Biblical, Theological and Ecclesiastical Literature', one of the encyclopedias resources FREELY available on StudyLight.org!
Containing 49,814 entries cross-referenced and cross-linked to other resources on StudyLight.org, this resource can be classified as a required reference book for any good study library.
The Cyclopaedia of Biblical, Theological and Ecclesiastical Literature is a reference work of ten volumes and two supplements published in the 19th century, co-authored by John McClintock, academic and minister, and Dr. James Strong, professor of exegetical theology.
All scripture references and reference to other entries within the text have been linked. To use this resource to it's full potential, follow all the links presented within the text of the entry you are reading.
StudyLight relies on cutting-edge technology to enhance your experience through our 'AutoSuggest' feature. To activate this feature you must be using: Apple Safari, Google Chrome, Firefox, Opera and Microsoft Edge or a more recent version of any of these. This feature allows you to start typing your query in the search box. Beginning with the second letter typed, our system will display a drop-down list of suggestions that are found in this resource. Click an entry displayed in the drop-down box and then the 'find' button to view that entry.
If you find a link that doesn't work correctly, please use our convenient contact form. Please tell us the reference work title, entry title and/or number (this can be found in the address line), and a brief description of the error found. We will review and make corrections where needed.
You can also use this form if you have any suggestions about how to improve the usability of this resource.