Lectionary Calendar
Sunday, October 1st, 2023
the Week of Proper 21 / Ordinary 26

Bible Encyclopedias
Cyclopedia of Biblical, Theological and Ecclesiastical Literature
Browse by letter: Z
Zaanaim
Zaanan
Zaanannim
Zaavan
Zabad
Zabadaean
Zabadaias
Zabadaias (2)
Zabarella (or de Zabarellis)
Zabarella, Bartholomew
Zabarella, Jacob
Zabathaites
Zabbai
Zabbud
Zabdiel
Zabians
Zabism
Zabriskie, Francis Nicholls, D.D.
Zabriskie, John Lansing
Zabud
Zabulon
Zaccai
Zaccaria, Antonio Maria
Zacchaeans
Zacchaeus
Zacchur
Zacchur or Zaocur
Zachalios
Zacharia, Gotthilf Traugott
Zacharia, Just Friedrich
Zachariah
Zacharias
Zacharias (2)
Zacharias Scholasticus Bishop of Mitylene
Zacharias, Bishop of Anagni
Zacharias, Daniel, D.D.
Zachary
Zacher
Zacuto, Abraham
Zacynthian Manuscript
Zadok
Zahab
Zahalon, Abraham ben- Isaac
Zahalon, Jacob ben-Isaac
Zaham
Zahn
Zaimon
Zair
Zair (2)
Zalaph
Zalmonah
Zalmunna
Zambri
Zambris
Zamora, Alphonso
Zamoth
Zampieri, Domenico
Zamzummim
Zanchi, Jerome
Zanchius, Basil
Zanoah
Zanoah (2)
Zanolini, Antonio
Zanti, Abraham
Zanzalus, Jacob
Zaphnath-Paaneah
Zaphon
Zara
Zara (2)
Zaraces
Zarah
Zaraias
Zareah
Zareathite
Zared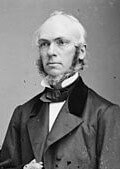 John McClintock & James Strong
Welcome to the 'Cyclopedia of Biblical, Theological and Ecclesiastical Literature', one of the encyclopedias resources FREELY available on StudyLight.org!
Containing 49,814 entries cross-referenced and cross-linked to other resources on StudyLight.org, this resource can be classified as a required reference book for any good study library.
The Cyclopaedia of Biblical, Theological and Ecclesiastical Literature is a reference work of ten volumes and two supplements published in the 19th century, co-authored by John McClintock, academic and minister, and Dr. James Strong, professor of exegetical theology.
All scripture references and reference to other entries within the text have been linked. To use this resource to it's full potential, follow all the links presented within the text of the entry you are reading.
StudyLight relies on cutting-edge technology to enhance your experience through our 'AutoSuggest' feature. To activate this feature you must be using: Apple Safari, Google Chrome, Firefox, Opera and Microsoft Edge or a more recent version of any of these. This feature allows you to start typing your query in the search box. Beginning with the second letter typed, our system will display a drop-down list of suggestions that are found in this resource. Click an entry displayed in the drop-down box and then the 'find' button to view that entry.
If you find a link that doesn't work correctly, please use our convenient contact form. Please tell us the reference work title, entry title and/or number (this can be found in the address line), and a brief description of the error found. We will review and make corrections where needed.
You can also use this form if you have any suggestions about how to improve the usability of this resource.