Lectionary Calendar
Monday, December 11th, 2023
the Second Week of Advent
Attention!
For 10¢ a day you can enjoy StudyLight.org ads
free while helping to build churches and support pastors in Uganda.
Click here to learn more!
Bible Encyclopedias
Cyclopedia of Biblical, Theological and Ecclesiastical Literature
Browse by letter: M
Maacah
Maacath
Maachah
Maachathi
Maachathites
Maadai
Maai
Maaidiah
Maaini
Maaleh-Acrabbim
Maaleh-Adummim
Maan, John
Maarath
Maarath (2)
Maaseiah
Maasiai
Maasias
Maaz
Maaziah
Mab
Mabdai
Mabillon, Jean
Mabon, John Scott
Maboul, Jacques
Mac
Mac Gill, Stevenson, D.D.
Mac Ilvaine
Macalon
Macarians
Macarites
Macarius
Macassar
MacAssar (and Bugis) Version of the Scriptures
Macaulay, Aulay
Macaulay, Zachary
Macauley, Thomas, D.D., LL.D.
Macbeth
MacBride, John David, D.C.L., F.S.A.
Maccabee
Maccabees, Books of
Maccabees, Festival of the
Maccabees, the Fifth Book of
Maccabees, the First Book of
Maccabees, the Fourth Book of
Maccabees, the Fourth Book of (B)
Maccabees, the Second Book of
Maccabees, the Third Book of
MacCaghwell (Lat. Cavellus), Hugh
MacCarthy, Nicholas Tuite de
MacCarty, Thaddeus
MacClintock, Samuel, D.D.
Maccovius or Makowsky, John
MacDill, David, D.D.
MacDonald, James Madison, D.D.
Mace, Francois
Macedo, Antonio
Macedo, Francisco de
Macedonia
Macedonian
Macedonians
Macedonius
MacFarlane, John, LL.D.
Machaerus
Machaerus (2)
Machale
Machar, John, D.D.
Machatus, Saint
Machault, Jean de
Machault, Jean-Baptiste de
Machaut, Jacques
Machazor
Machbanai
Machbenah
Macheboeuf, Joseph Projectus
Machet, Gerard or Girard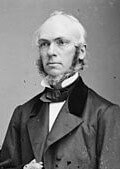 John McClintock & James Strong
Welcome to the 'Cyclopedia of Biblical, Theological and Ecclesiastical Literature', one of the encyclopedias resources FREELY available on StudyLight.org!
Containing 49,814 entries cross-referenced and cross-linked to other resources on StudyLight.org, this resource can be classified as a required reference book for any good study library.
The Cyclopaedia of Biblical, Theological and Ecclesiastical Literature is a reference work of ten volumes and two supplements published in the 19th century, co-authored by John McClintock, academic and minister, and Dr. James Strong, professor of exegetical theology.
All scripture references and reference to other entries within the text have been linked. To use this resource to it's full potential, follow all the links presented within the text of the entry you are reading.
StudyLight relies on cutting-edge technology to enhance your experience through our 'AutoSuggest' feature. To activate this feature you must be using: Apple Safari, Google Chrome, Firefox, Opera and Microsoft Edge or a more recent version of any of these. This feature allows you to start typing your query in the search box. Beginning with the second letter typed, our system will display a drop-down list of suggestions that are found in this resource. Click an entry displayed in the drop-down box and then the 'find' button to view that entry.
If you find a link that doesn't work correctly, please use our convenient contact form. Please tell us the reference work title, entry title and/or number (this can be found in the address line), and a brief description of the error found. We will review and make corrections where needed.
You can also use this form if you have any suggestions about how to improve the usability of this resource.