Lectionary Calendar
Sunday, October 1st, 2023
the Week of Proper 21 / Ordinary 26

Bible Encyclopedias
Cyclopedia of Biblical, Theological and Ecclesiastical Literature
Browse by letter: J
J Muhlius
Jaabez, Isaac
Jaabez, Joseph ben-Abraham
Jaafarites
Jaaikan
Jaaizer
Jaakobah
Jaala
Jaalah
Jaalam
Jaan
Jaanai
Jaaphar Ibn-Tophail
Jaare-Oregim
Jaasau
Jaasiel
Jaazaniah
Jaazer
Jaaziah
JaãƓâ¯r
Jabajahites
Jabal
Jabalot, Francois Ferdinand
Jabbok
Jabbok (2)
Jabesh
Jabesh-Gilead
Jabez
Jabez, Isaac ben-Salomo ben-Isaac ben-Joseph
Jabin
Jabineau, Henri
Jablonski, Daniel Ernst
Jablonski, Paul Ernst
Jabme Acco
Jabneel
Jabneel of Naphtali
Jabneh
Jabruda
Jachan
Jachin
Jachini, Abraham
Jachinite
Jachja, David
Jachja, Gedalja
Jachja, Joseph
Jachmann, Johann Gottlieb
Jackal
Jackson, Abner, D.D., LL.D.
Jackson, Arthur
Jackson, Charles Davis, D.D.
Jackson, Cyril
Jackson, Henry, D.D.
Jackson, James B.
Jackson, John
Jackson, John Frelinghuysen
Jackson, John, D.D.
Jackson, Samuel
Jackson, Samuel Cram, D.D.
Jackson, Thomas
Jackson, Thomas, D.D.
Jackson, William (1)
Jackson, William (2)
Jackson, William, D.D. (3)
Jacob
Jacob Baradaeus
Jacob ben-Abba-Mari ben-Simon
Jacob ben-Asheri ben-Jechiel ben-Uri ben-Eliakim ben- Juhdah
Jacob ben-Chajim ben-Isaac Ibn-Adonia
Jacob ben-Eleazar
Jacob ben-Isaac
Jacob ben-Machir Tibbon
Jacob ben-Meier
Jacob ben-Sheshet Gerundi
Jacob Berab
Jacob de Voragine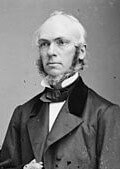 John McClintock & James Strong
Welcome to the 'Cyclopedia of Biblical, Theological and Ecclesiastical Literature', one of the encyclopedias resources FREELY available on StudyLight.org!
Containing 49,814 entries cross-referenced and cross-linked to other resources on StudyLight.org, this resource can be classified as a required reference book for any good study library.
The Cyclopaedia of Biblical, Theological and Ecclesiastical Literature is a reference work of ten volumes and two supplements published in the 19th century, co-authored by John McClintock, academic and minister, and Dr. James Strong, professor of exegetical theology.
All scripture references and reference to other entries within the text have been linked. To use this resource to it's full potential, follow all the links presented within the text of the entry you are reading.
StudyLight relies on cutting-edge technology to enhance your experience through our 'AutoSuggest' feature. To activate this feature you must be using: Apple Safari, Google Chrome, Firefox, Opera and Microsoft Edge or a more recent version of any of these. This feature allows you to start typing your query in the search box. Beginning with the second letter typed, our system will display a drop-down list of suggestions that are found in this resource. Click an entry displayed in the drop-down box and then the 'find' button to view that entry.
If you find a link that doesn't work correctly, please use our convenient contact form. Please tell us the reference work title, entry title and/or number (this can be found in the address line), and a brief description of the error found. We will review and make corrections where needed.
You can also use this form if you have any suggestions about how to improve the usability of this resource.