Lectionary Calendar
Wednesday, October 4th, 2023
the Week of Proper 21 / Ordinary 26

Bible Encyclopedias
Cyclopedia of Biblical, Theological and Ecclesiastical Literature
Browse by letter: K
Kaab
Kaaba
Kaath
Kabasilas
KABBAIA.
Kabiler
Kabir Panthis
Kabyle Version of the Scriptures
Kabziel
Kaddish
Kades
Kadesh
Kadesh-Barnea
Kadi
KADKOD.
Kadmiel
Kadmonite
Kadr, al
Kadroma
Kadroma (2)
Kaffir Version of the Scriptures
Kaffres
Kagbossum
Kager, Johann Matthias
Kaguru Version of the Scriptures
Kahana bar-Tachlifa
Kahanbarha
Kahler, Johannes
Kahler, Ludwig August
Kahler, Wigand
Kaiomorts
Kaiser, Gottlieb Philipp Christian
Kaiser, Nlikolaus
KAISERSBERG.
Kaiserswerth
Kajomorts
Kakusanduis
Kala Maha
Kalands-Brothers
Kalastri Linga
Kalasutra
Kalderon
Kaldi, Georg
Kalendar
KALENDAR.
Kalewa
Kali
Kali-Age
KALI.
Kalighi
Kalika Purana
Kalinak
Kaliph
Kalir, Eleasar Ha
Kalisch, Marcus M.
Kalisch, Marcus, Ph.d., M.a.
Kaliyuga
Kalkar, Christian Andreas Herman, Ph.d., D.D.
Kalki
KALLAH.
Kallai
Kalmuck Mythology
Kalmuckian Version
Kalmucks
Kalonymus ben-Kalonymus
Kalottinocracy
Kalpa
Kalpa-Sutra
Kalteisen, Heinrich
Kalthoff, Johann Paul
Kalybe
Kama
Kama (2)
KAMA.
Kamawachara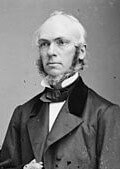 John McClintock & James Strong
Welcome to the 'Cyclopedia of Biblical, Theological and Ecclesiastical Literature', one of the encyclopedias resources FREELY available on StudyLight.org!
Containing 49,814 entries cross-referenced and cross-linked to other resources on StudyLight.org, this resource can be classified as a required reference book for any good study library.
The Cyclopaedia of Biblical, Theological and Ecclesiastical Literature is a reference work of ten volumes and two supplements published in the 19th century, co-authored by John McClintock, academic and minister, and Dr. James Strong, professor of exegetical theology.
All scripture references and reference to other entries within the text have been linked. To use this resource to it's full potential, follow all the links presented within the text of the entry you are reading.
StudyLight relies on cutting-edge technology to enhance your experience through our 'AutoSuggest' feature. To activate this feature you must be using: Apple Safari, Google Chrome, Firefox, Opera and Microsoft Edge or a more recent version of any of these. This feature allows you to start typing your query in the search box. Beginning with the second letter typed, our system will display a drop-down list of suggestions that are found in this resource. Click an entry displayed in the drop-down box and then the 'find' button to view that entry.
If you find a link that doesn't work correctly, please use our convenient contact form. Please tell us the reference work title, entry title and/or number (this can be found in the address line), and a brief description of the error found. We will review and make corrections where needed.
You can also use this form if you have any suggestions about how to improve the usability of this resource.