Lectionary Calendar
Sunday, October 1st, 2023
the Week of Proper 21 / Ordinary 26

Bible Encyclopedias
Cyclopedia of Biblical, Theological and Ecclesiastical Literature
Browse by letter: N
Naairan
Naam
Naamah
Naamah (2)
Naaman
Naamite
Naarah
Naarai
Naarath
Naasenes
Naashon
Naasson
Naathus
Naatsuts
Nabal
Nabarias
Nabathaeans
Nabathites
Nabe, Friedrich August Adolph
Nable
Naboth
Nabuchodonosor
Nacchianti (Latin Naclantus), Giacomo
Naccus
Nachash
Nachmanides
Nachon
Nachor
Nachshon ben-Zadok
Nachtigal, Johann Karl Christoph
Nachtigall
Nadab
Nadab (2)
Nadabatha
Nadal, Bernard H., D.D.
Nadasdy, Thomas
Nadhamians
Naenia
Naga
Nagara, Israel ben-Moses
Nagarjuna or Nagasena
Nagas
Nagasena
Nagdilah, Samuel ben-Joseph, ha-Levt
Nagel, Johann Andreas Michael
Nagel, Leopold Julius
Nagelsbach, Carl Wilhelm Eduard
Nagge
Nagle, Nano
Naglfar
Nagot, Francois-Charles
Nagpur or Nagpore
Nags-Head Consecration
Nahalal
Nahalal (2)
Nahaliel
Nahallal
Nahalol
Naham
Nahamani
Naharai
Naharaim
Nahari
Nahash
Nahath
Nahavendi, Benjamin ben-Moses
Nahbi
Nahor
Nahshon
Nahum
Nahum of Gimso
Nahum, Book of
Naiads
Naidus
Naigon, Jacques Andre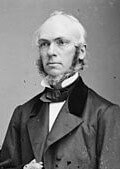 John McClintock & James Strong
Welcome to the 'Cyclopedia of Biblical, Theological and Ecclesiastical Literature', one of the encyclopedias resources FREELY available on StudyLight.org!
Containing 49,814 entries cross-referenced and cross-linked to other resources on StudyLight.org, this resource can be classified as a required reference book for any good study library.
The Cyclopaedia of Biblical, Theological and Ecclesiastical Literature is a reference work of ten volumes and two supplements published in the 19th century, co-authored by John McClintock, academic and minister, and Dr. James Strong, professor of exegetical theology.
All scripture references and reference to other entries within the text have been linked. To use this resource to it's full potential, follow all the links presented within the text of the entry you are reading.
StudyLight relies on cutting-edge technology to enhance your experience through our 'AutoSuggest' feature. To activate this feature you must be using: Apple Safari, Google Chrome, Firefox, Opera and Microsoft Edge or a more recent version of any of these. This feature allows you to start typing your query in the search box. Beginning with the second letter typed, our system will display a drop-down list of suggestions that are found in this resource. Click an entry displayed in the drop-down box and then the 'find' button to view that entry.
If you find a link that doesn't work correctly, please use our convenient contact form. Please tell us the reference work title, entry title and/or number (this can be found in the address line), and a brief description of the error found. We will review and make corrections where needed.
You can also use this form if you have any suggestions about how to improve the usability of this resource.