Lectionary Calendar
Sunday, December 10th, 2023
the Second Week of Advent
Attention!
Partner with StudyLight.org as God uses us to make a difference for those displaced by Russia's war on Ukraine.
Click to donate today!
Bible Dictionaries
Vine's Expository Dictionary of NT Words
Browse by letter: U
Unapproachable
Unawares
Unbelief
Unbeliever
Unbelieving
Unblameable, Unblameably
Unceasing
Uncertain, Uncertainly, Uncertainty
Unchangeable
UncircuMcIsed and Uncircumcision
Unclean
Unclothed
Uncomely
Uncondemned
Uncorruptible
Uncover
Uncovered
Unction
Undefiled
Under, Underneath
Undergird
Understand, Understood
Understanding
Undone
Undressed
Unequally
Unfaithful
Unfeigned
Unfruitful
Ungodliness, Ungodly
Unholy
United
Unity
Unjust
Unknown
Unlade
Unlawful
Unlearned
Unleavened
Unless
Unlifted
Unloose
Unmarried
Unmerciful
Unmixed
Unmovable
Unprepared
Unprofitable, Unprofitableness
Unquenchable
Unreasonable
Unrebukeable
Unrighteous
Unrighteousness
Unripe, Untimely
Unruly
Unsearchable
Unseemliness, Unseemly
Unsettle
Unskillful
Unspeakable
Unspotted
Unstable, Unsteadfast
Untaken Away
Unthankful
Until and Unto
Untimely
Untoward
Unveiled
Unwashed
Unwilling
Unwise
Unworthily, Unworthy
Up
Upbraid
Uphold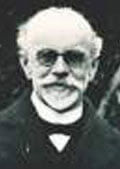 William Edwy Vine
Welcome to the 'Vine's Expository Dictionary of NT Words', one of the dictionaries resources FREELY available on StudyLight.org!
Containing 3,438 entries cross-referenced and cross-linked to other resources on StudyLight.org, this resource can be classified as a required reference book for any good study library.
With over 3,400 entries, this timeless classic is THE reference guide to New Testament Greek words for English readers. It explains the meaning of the original Greek with the added dimension of the context of the Greek word.
All scripture references and reference to other entries within the text have been linked. To use this resource to it's full potential, follow all the links presented within the text of the entry you are reading.
StudyLight relies on cutting-edge technology to enhance your experience through our 'AutoSuggest' feature. To activate this feature you must be using: Apple Safari, Google Chrome, Firefox, Opera and Microsoft Edge or a more recent version of any of these. This feature allows you to start typing your query in the search box. Beginning with the second letter typed, our system will display a drop-down list of suggestions that are found in this resource. Click an entry displayed in the drop-down box and then the 'find' button to view that entry.
If you find a link that doesn't work correctly, please use our convenient contact form. Please tell us the reference work title, entry title and/or number (this can be found in the address line), and a brief description of the error found. We will review and make corrections where needed.
You can also use this form if you have any suggestions about how to improve the usability of this resource.