Lectionary Calendar
Sunday, December 10th, 2023
the Second Week of Advent
Attention!
We are taking food to Ukrainians still living near the front lines. You can help by getting your church involved.
Click to donate today!
Bible Dictionaries
Vine's Expository Dictionary of NT Words
Browse by letter: B
Babbler, Babblings
Babe
Back
Back, Backside, Backward
Backbiter, Backbiting
Bad
Bade
Bag
Baggage
Balance
Band
Banded
Bank, Bankers
Banqueting
Baptism, Baptist, Baptize
Barbarian, Barbarous
Bare
Bare (2)
Barley
Barn
Barren
Base, Baser
Basket, Basketful
Bason
Bastard
Bathed
Battle
Bay
Be
Beach
Beam
Bear
Bear (2)
Beast
Beat
Beautiful
Became
Because
Beckon
Become
Bed
Befall
Befit, Befitting
Before, Beforetime
Beg, Beggar, Beggarly
Began
Beget, Bear, Born
Beggar
Begin, Beginning, Beginner
Begotten
Beguile
Behalf
Behave, Behavior
Behead
Behind, Come Behind
Behold, Beheld
Behove
Being
Belial
Belief, Believe, Believers
Belly
Belong
Beloved
Beneath
Benefit, Benefactor
Benevolence
Bereaved, Bereft
Beryl
Beseech
Beset
Beside Oneself
Beside, Besides
Best
Bestow
Betray, Betrayer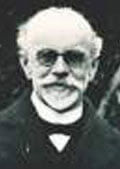 William Edwy Vine
Welcome to the 'Vine's Expository Dictionary of NT Words', one of the dictionaries resources FREELY available on StudyLight.org!
Containing 3,438 entries cross-referenced and cross-linked to other resources on StudyLight.org, this resource can be classified as a required reference book for any good study library.
With over 3,400 entries, this timeless classic is THE reference guide to New Testament Greek words for English readers. It explains the meaning of the original Greek with the added dimension of the context of the Greek word.
All scripture references and reference to other entries within the text have been linked. To use this resource to it's full potential, follow all the links presented within the text of the entry you are reading.
StudyLight relies on cutting-edge technology to enhance your experience through our 'AutoSuggest' feature. To activate this feature you must be using: Apple Safari, Google Chrome, Firefox, Opera and Microsoft Edge or a more recent version of any of these. This feature allows you to start typing your query in the search box. Beginning with the second letter typed, our system will display a drop-down list of suggestions that are found in this resource. Click an entry displayed in the drop-down box and then the 'find' button to view that entry.
If you find a link that doesn't work correctly, please use our convenient contact form. Please tell us the reference work title, entry title and/or number (this can be found in the address line), and a brief description of the error found. We will review and make corrections where needed.
You can also use this form if you have any suggestions about how to improve the usability of this resource.