Lectionary Calendar
Monday, December 11th, 2023
the Second Week of Advent
Attention!
We are taking food to Ukrainians still living near the front lines. You can help by getting your church involved.
Click to donate today!
Bible Concordances
Torrey's Topical Textbook
Browse by letter: P
Palaces
Palm-Tree, the
Parables
Pardon
Parents
Paschal Lamb, Typical Nature of
Patience
Patriarchal Government
Peace
Peace, Spiritual
Peace-Offerings
Perfection
Persecution
Perseverance
Pharisees, the
Philistines, the
Pilgrims and Strangers
Pillars
Plague or Pestilence, the
Ploughing
Pomegranate-Tree, the
Pools and Ponds
Poor, the
Power of Christ, the
Power of God, the
Power of the Holy Spirit, the
Praise
Prayer
Prayer, Answers to
Prayer, Intercessory
Prayer, Private
Prayer, Public
Prayer, Social and Family
Precious Stones
Preciousness of Christ
Presents
Presumption
Pride
Priests
Prisons
Privileges of Saints
Procrastination
Promises of God, the
Prophecies Respecting Christ
Prophecy
Prophets
Prophets, False
Proselytes
Protection
Providence of God, the
Prudence
Publicans
Punishment of the Wicked, the
Punishments
Purifications or Baptisms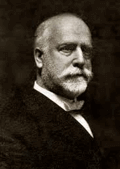 Reuben Archer Torrey
Welcome to the 'Torrey's Topical Textbook', one of the concordances resources FREELY available on StudyLight.org!
Containing 628 entries cross-referenced and cross-linked to other resources on StudyLight.org, this resource can be classified as a required reference book for any good study library.
These topical references are from R. A. Torrey's new topical textbook published by Sword of the Lord Publishers, P.O. Box 1099, Murfreesboro, TN, 37133. The New Topical Textbook was published with 20,000 topics and sub-topics and 30,000 Bible references.
All scripture references and reference to other entries within the text have been linked. To use this resource to it's full potential, follow all the links presented within the text of the entry you are reading.
StudyLight relies on cutting-edge technology to enhance your experience through our 'AutoSuggest' feature. To activate this feature you must be using: Apple Safari, Google Chrome, Firefox, Opera and Microsoft Edge or a more recent version of any of these. This feature allows you to start typing your query in the search box. Beginning with the second letter typed, our system will display a drop-down list of suggestions that are found in this resource. Click an entry displayed in the drop-down box and then the 'find' button to view that entry.
If you find a link that doesn't work correctly, please use our convenient contact form. Please tell us the reference work title, entry title and/or number (this can be found in the address line), and a brief description of the error found. We will review and make corrections where needed.
You can also use this form if you have any suggestions about how to improve the usability of this resource.