Lectionary Calendar
Monday, December 11th, 2023
the Second Week of Advent
Attention!
We are taking food to Ukrainians still living near the front lines. You can help by getting your church involved.
Click to donate today!
Bible Concordances
Torrey's Topical Textbook
Browse by letter: C
Calf of Gold
Calf, the
Call of God, the
Calves of Jeroboam
Camel, the
Canaanites, the
Candlestick
Care, Overmuch
Caves
Cedar, the
Censers
Character of Saints
Character of the Wicked
Chariots
Charity
Chastity
Cherubim
Children
Children, Good
Children, Wicked
Christ Is God
Christ, Character of
Christ, the Head of the Church
Christ, the High Priest
Christ, the King
Christ, the Mediator
Christ, the Prophet
Christ, the Shepherd
Church of Israel
Church, the
CircuMcIsion
Cities
Cities of Refuge
Cloud of Glory
Clouds
Commandments, the Ten
Commerce
Communion of Saints
Communion of the Lord's Supper
Communion with God
Compassion and Sympathy
Compassion and Sympathy of Christ, the
Condemnation
Conduct, Christian
Confessing Christ
Confession of Sin
Conscience
Contempt
Contentment
Conversion
Counsels and Purposes of God, the
Courts of Justice
Covenant, the
Covenants
Covetousness
Creation
Creditors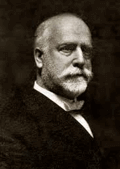 Reuben Archer Torrey
Welcome to the 'Torrey's Topical Textbook', one of the concordances resources FREELY available on StudyLight.org!
Containing 628 entries cross-referenced and cross-linked to other resources on StudyLight.org, this resource can be classified as a required reference book for any good study library.
These topical references are from R. A. Torrey's new topical textbook published by Sword of the Lord Publishers, P.O. Box 1099, Murfreesboro, TN, 37133. The New Topical Textbook was published with 20,000 topics and sub-topics and 30,000 Bible references.
All scripture references and reference to other entries within the text have been linked. To use this resource to it's full potential, follow all the links presented within the text of the entry you are reading.
StudyLight relies on cutting-edge technology to enhance your experience through our 'AutoSuggest' feature. To activate this feature you must be using: Apple Safari, Google Chrome, Firefox, Opera and Microsoft Edge or a more recent version of any of these. This feature allows you to start typing your query in the search box. Beginning with the second letter typed, our system will display a drop-down list of suggestions that are found in this resource. Click an entry displayed in the drop-down box and then the 'find' button to view that entry.
If you find a link that doesn't work correctly, please use our convenient contact form. Please tell us the reference work title, entry title and/or number (this can be found in the address line), and a brief description of the error found. We will review and make corrections where needed.
You can also use this form if you have any suggestions about how to improve the usability of this resource.