Lectionary Calendar
Monday, October 2nd, 2023
the Week of Proper 21 / Ordinary 26

Bible Commentaries

Keil & Delitzsch Old Testament CommentaryKeil & Delitzsch
Old Testament
Karl Fredreich Keil (1807-1888) was a German Protestant exegetist. Several years after finishing his theological studys in Dorpat and Berlin, he accepted a call to the theological faculty of Dorpat, where he labored for twenty-five years as lecturer and professor of Old and New Testament exegesis and Oriental languages. In 1859 he settled at Leipsic, where he devoted himself to literary work and to the practical affairs of the Lutheran Church. In 1887 he moved to Rodlitz, continuing his literary activity there until his death.

He belonged to the strictly orthodox and conservative school of Hengstenberg. Ignoring modern criticism almost entirely, all his writings represent the view that the books of the Old and New Testaments are to be retained as the revealed word of God. He regarded the development of German theological science as a passing phase of error. His chief work is the commentary on the Old Testament (1866), which he undertook with Franz Delitzsch. To this work he contributed commentaries on all the books from Genesis through Esther, Jeremiah, Ezekiel, Daniel, and the minor prophets.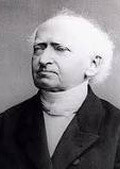 Franz Delitzsch
Franz Delitzsch (1813-1890) was a Lutheran, from Leipsic. He came of Hebrew parentage; studied at Leipsic where he became a private lecturer in 1842; held the position of professor in Rostock in 1846; then in Erlangen in 1850; and then again in Leipsic in 1867.

His exegetical activity began in earnest at Erlangen, where he prepared independently and in connection with Karl Keil some of the best commentaries on the Old Testament (Job, Psalms, Proverbs, Song of Solomon, Ecclesiastes, Isaiah, 1866) which had been produced in Germany. These were soon translated into English and published at Edinburgh.

Delitzsch opposed the idea "of fencing theology off with the letter of the Formula of Concord." In an introduction to commentary on Genesis published in 1887, he made it clear that the Bible, as the literature of a divine revelation, can not be permitted to be charged with a lack of veracity or to be robbed of its historic basis.

In 1886 he founded a seminary at Leipsic in which candidates of theology are prepared for missionary work among the Jews, and which in memory of him is now called Institutum Judaicum Delitzschianum.
Biographical text adapted from The New Schaff-Herzog Encyclopedia of Religious Knowledge.